Skip to product information
All Seeing Blanket
Regular price $70.00 Sale price $60.00
*FINAL SALE ITEM*
- Preshunk to minimize shrinkage
- Fits true to size
- Silk Screen 4 color process print. May have a vintage and distressed look
Introducing captivating throw blanket, meticulously crafted to elevate your comfort and style. This exquisite blanket measures 60 inches wide by 79 inches in length, providing ample coverage and warmth for any occasion.
Weighing in at a perfect 940 grams, this throw blanket strikes a harmonious balance between lightness and coziness, making it ideal for snuggling up on chilly evenings or adding a touch of elegance to your living space.
Our throw blanket features a mesmerizing sublimation print on premium polyester fleece, ensuring a vibrant and long-lasting design that will captivate your senses. The sublimation printing technique guarantees that the colors remain vivid, even after multiple washes, allowing you to enjoy its beauty for years to come.
• Hassle Free Returns & Exchanges on Non-Final Sale Items
Please contact customer service in regards to any returns or exchanges:
support@tunedintokyo.com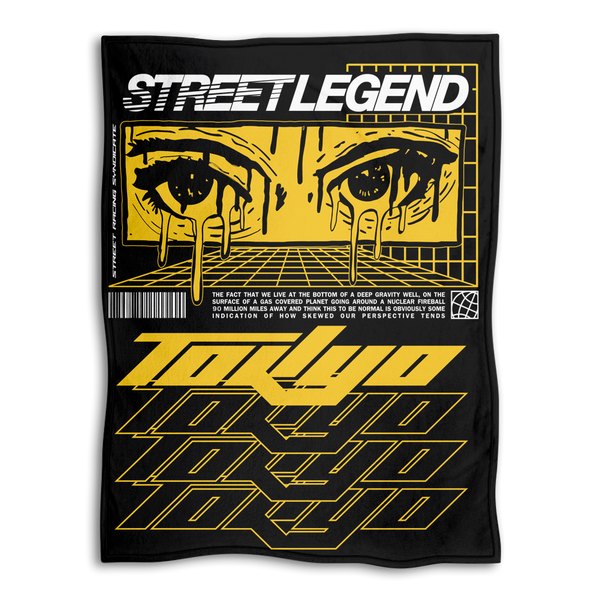 All Seeing Blanket
Regular price $70.00 Sale price $60.00 Save 14%